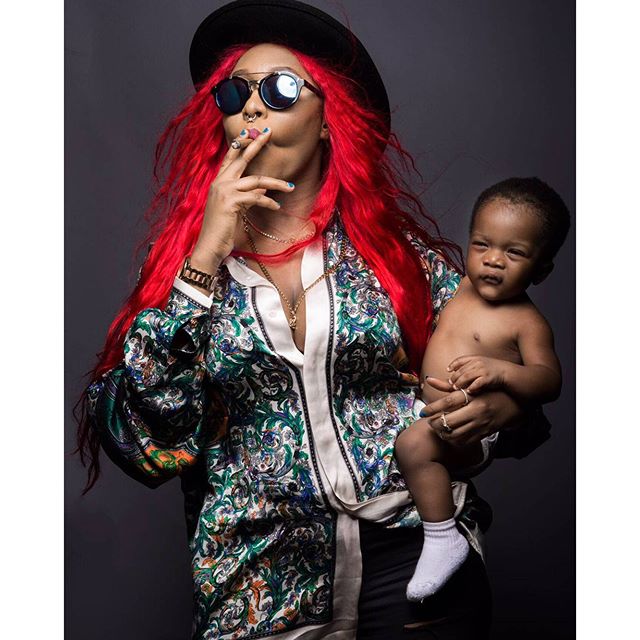 Shock value is the name of the game in today's celebrity world but has
Cynthia Morgan
gone too far? Her fans certainly think so as they have criticized her for sharing a photo of herself smoking while holding a baby.
It has been just over an hour since the photo was uploaded to photo sharing site Instagram and here are a selection of comments;
@onlyofficiallex – "Entertainment or wat not…dats not a picture to put up"
@kenny_oka4 – "Lowks I find this pic disturbing"
@desmond2dg – I didn't see any like in this pic that y'all liking it.. Carry a baby on one hand and smoking with another hand make no good sense to me. A good mother wouldn't have done this to her lovely baby. So, I see no like in this.. Thank u!
A few fans had a contrary opinion as the photo has already garnered over 1000 likes
@mondreamz – Hey bae it would have been beautiful if u were topless ….
The photo is definitely inappropriate and unnecessary.
*Viewer Discretion Advised*